Who is George Washington Carver?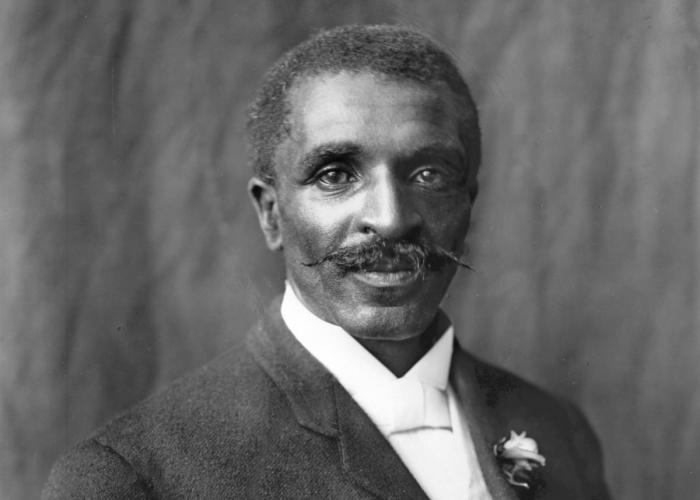 George Washington Carver (January 1864 – January 5, 1943), was an American scientist, botanist, educator, and inventor whose studies and teaching revolutionized agriculture in the Southern United States. The day and year of his birth are unknown; he is believed to have been born before slavery was abolished in Missouri in January 1864.
Much of Carver's fame is based on his research into and promotion of alternative crops to cotton, such as peanuts and sweet potatoes. He wanted poor farmers to grow alternative crops both as a source of their own food and as a source of other products to improve their quality of life. The most popular of his 44 practical bulletins for farmers contained 105 food recipes that used peanuts. He also created or disseminated about 100 products made from peanuts that were useful for the house and farm, including cosmetics, dyes, paints, plastics, gasoline, and nitroglycerin.
In the Reconstruction South, an agricultural monoculture of cotton depleted the soil, and in the early 20th century the boll weevil destroyed much of the cotton crop. Carver's work on peanuts was intended to provide an alternative crop.
In addition to his work on agricultural extension education for purposes of advocacy of sustainable agriculture and appreciation of plants and nature, Carver's important accomplishments also included improvement of racial relations, mentoring children, poetry, painting, and religion. He served as an example of the importance of hard work, a positive attitude, and a good education. His humility, humanitarianism, good nature, frugality, and rejection of economic materialism also have been admired widely.
One of his most important roles was in undermining, through the fame of his achievements and many talents, the widespread stereotype of the time that the black race was intellectually inferior to the white race. In 1941, Time magazine dubbed him a "Black Leonardo," a reference to the renaissance artist and inventor, Leonardo da Vinci. To commemorate his life and inventions, George Washington Carver Recognition Day is celebrated on January 5, the anniversary of Carver's death.
(from Wikipedia)