On Stage at Carver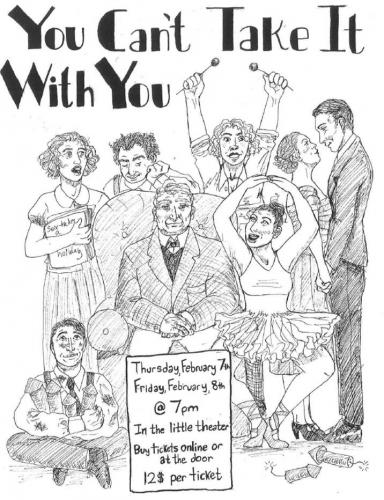 Two Shows Only!
Carver seniors bring to stage the Pulitzer Prize-winning play "You Can't Take It With You" at 7 p.m. on Thursday, Feb. 7 and Friday, Feb. 8.
Don't miss this tale of a man from a family of rich snobs who becomes engaged to a woman from a good-natured, but decidedly eccentric family.
Buy tickets online by clicking on the buttons below; limited tickets are available for purchase in the school office.
BUY TICKETS at https://www.eventbrite.com/d/ca–sacramento/you-can't-take-it-with-you-carver-hs/